Milonga Experience + Class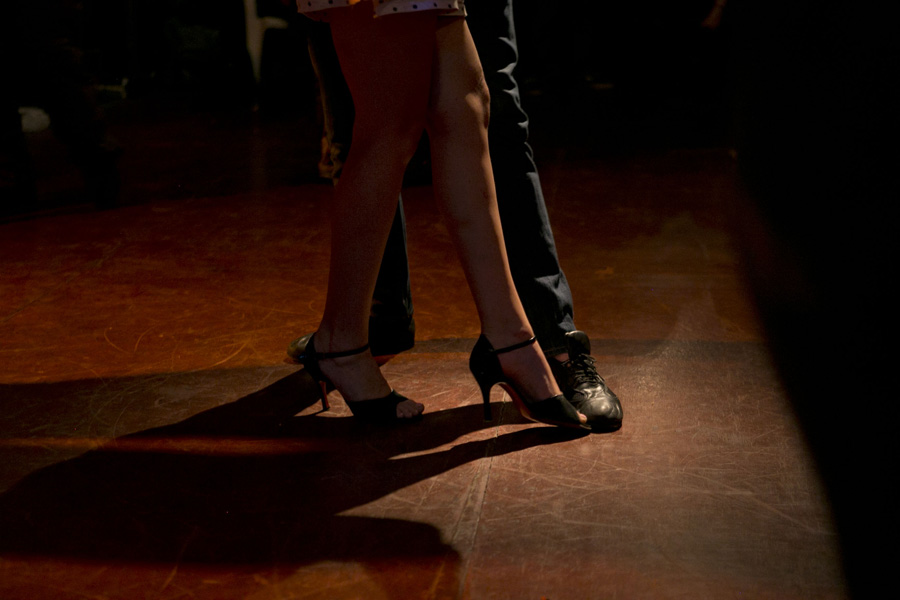 A NIGHT OF DANCE AND MUSIC!
Come out for a night of truly authentic tango dance! These private outings take you beyond the commercial tango houses to experience first-hand the real tango of Buenos Aires. We introduce you to the vibrant milonga scene, the venues where locals go to dance tango into the wee hours of the night. You'll get to take an introductory dance class, learn about the fascinating history of tango and the special codes of the milonga, and see how porteños dance the night away in this captivating underground scene.
AT A GLANCE
What's Included:
– accompanied transportation to/from accommodation
– 1 hour group tango class
– table reservation + entrance fee
– glass of wine/other beverage
– tapas or snack
– private bilingual guide
Start time + Length: Tours start around 8:30pm (depending on the day) and last approximately 4.5 hours.
Cost: $100 USD per person [2 or more people]
*Ask about our rates for groups of 4+ or for solo travelers
WHAT YOU CAN EXPECT
Your guide will meet you at your hotel and travel with you by taxi to the venue. There you'll start by taking an introductory group tango class, learning basic steps and techniques of the dance. Then, relax and enjoy a fine glass of Argentine wine at your table, accompanied by tapas, empanadas or other delicious Argentine snacks. As the milonga begins, your guide will take you through the fascinating history of tango, milonga etiquette and all the spoken and unspoken rules that govern these social dance parties. You'll have a chance to watch people dance and of course join in and practice your steps if you wish. Later in the evening there will be a live music show to accompany the dancers, and, if we're lucky, we'll also catch a dance performance by a professional dance couple!
TOUR SCHEDULE
Milonga outings are available every night. Contact us with your preferred dates!
EACH TOUR IS UNIQUE!
At Clandestino we don't believe in one-size-fits-all tours. We work with local artists, journalists and cultural tastemakers who have the inside scoop and carefully select each and every milonga experience. This means that there will be variations in each tour to accommodate different venue locations and schedules.