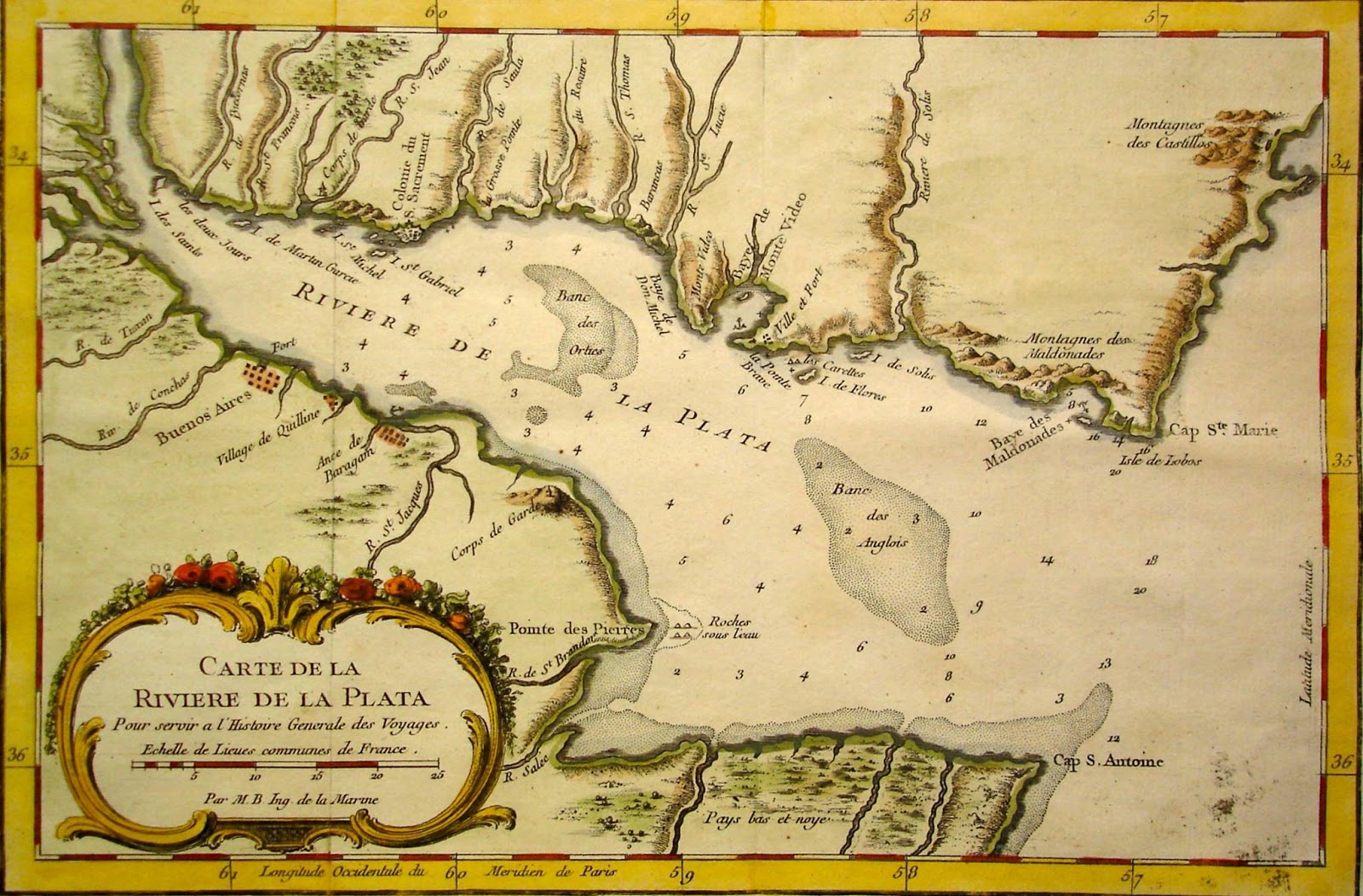 Montevideo and Buenos Aires: A time of mass immigration
In the final decades of the 19th century, the port cities of Buenos Aires and Montevideo, located on the Rio de la Plata basin, became a popular destination for a massive new wave of immigration. The region saw an enormous influx of Europeans, mostly Spanish and Italian immigrants, who were seeking economic prosperity.

Lithograph of Buenos Aires port. 1861.
At the same time, gauchos (cowboys of the South American pampas) and criollos (locally born people of Spanish descent) were being forced to emigrate to the cities as a result of increasing unemployment brought about by the Industrial Revolution. Added to the mix, Africans, who had originally been brought over as slaves, were now finally free after the abolition of slavery throughout much of the region.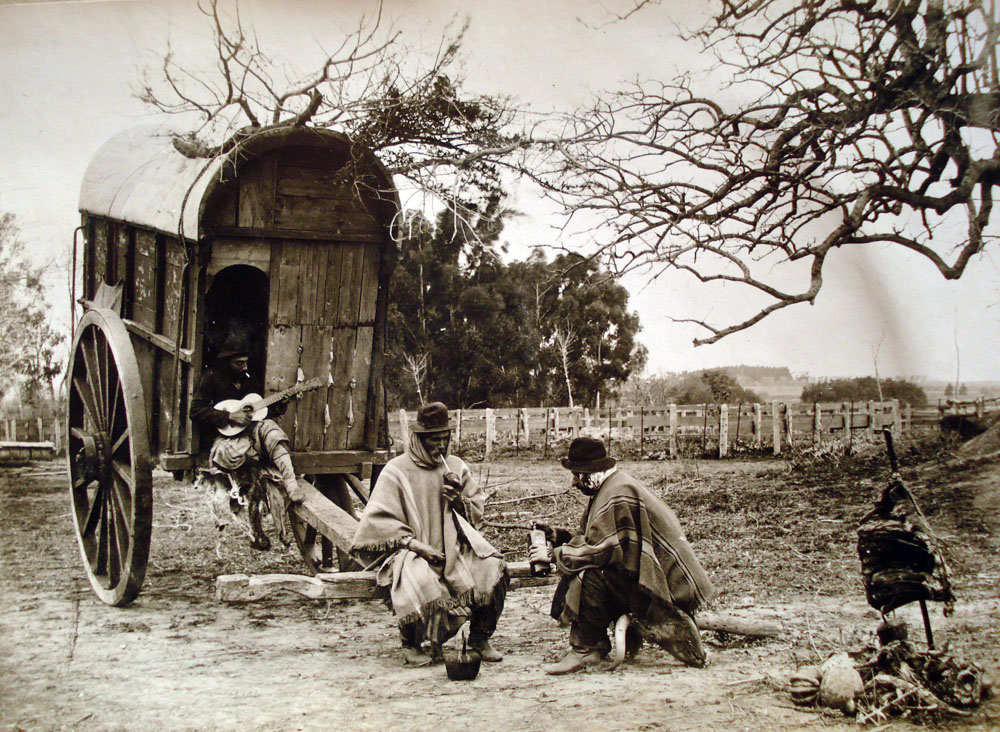 Gauchos. Argentinian pampas. Late 1800s.
The conventillo: A cultural melting pot
Disheartened, discouraged, social outcasts in self-imposed exile, these men and women settled together along the city outskirts and in the industrial port areas. They lived in conditions of extreme poverty, crammed together in tiny rooms in the conventillos (tenement housing) of that era as they searched for new beginnings.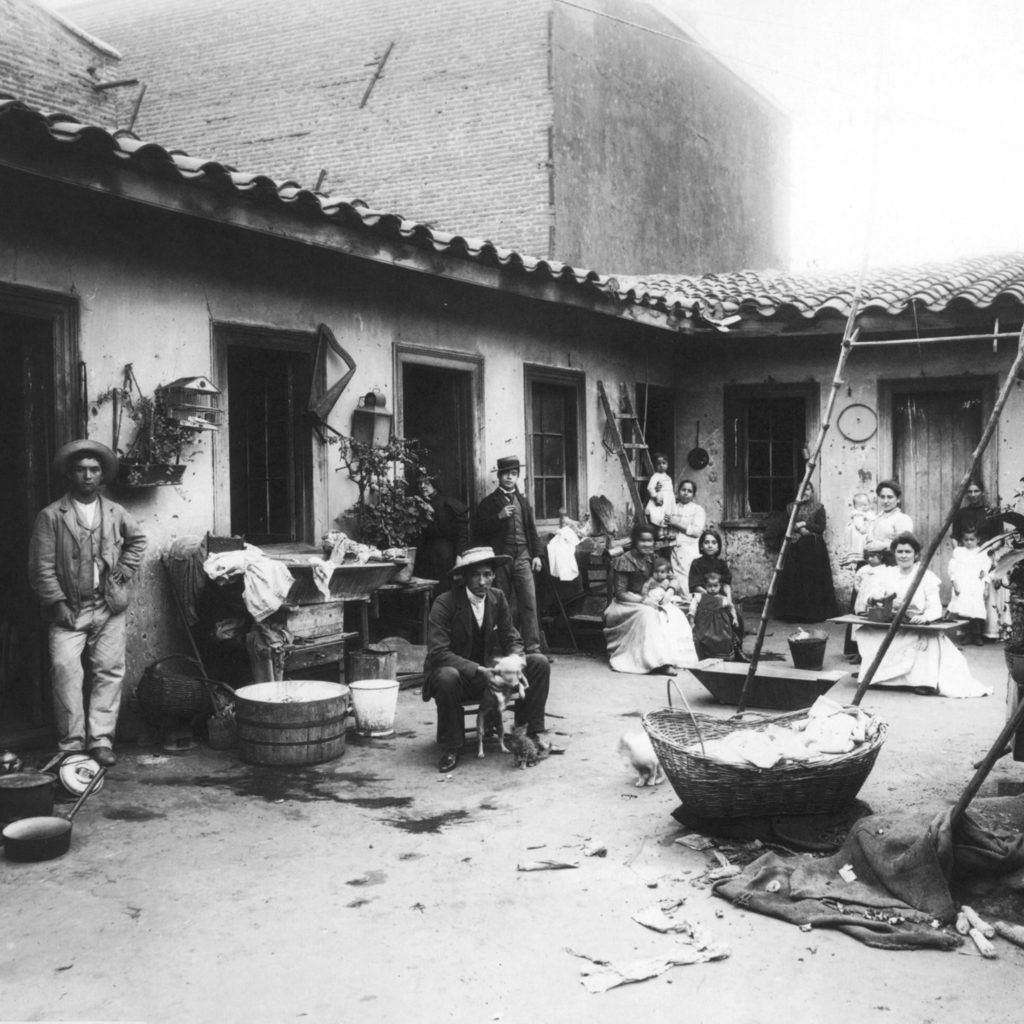 Pulperia Quilapan conventillo early 20th Century, Buenos Aires.
An art form is born
That is how they arrived, heavy with their sorrow and longing, and with the nostalgia of the lands and loved ones they had left behind. But they also arrived with their violins, their drums, their guitars. And without intending to, in the matter of a few short decades, in the shared courtyards of the conventillos, this cultural mix would lay the foundation for what would eventually become one of the most pervasive styles of dance and music the world has ever known: Tango.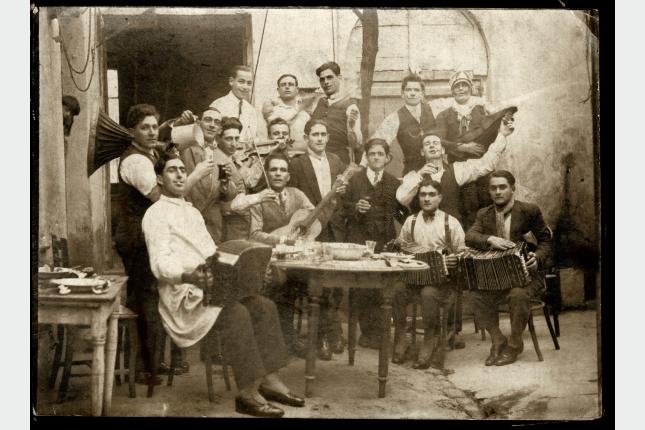 Conventillo in Montevideo, early 20th Century.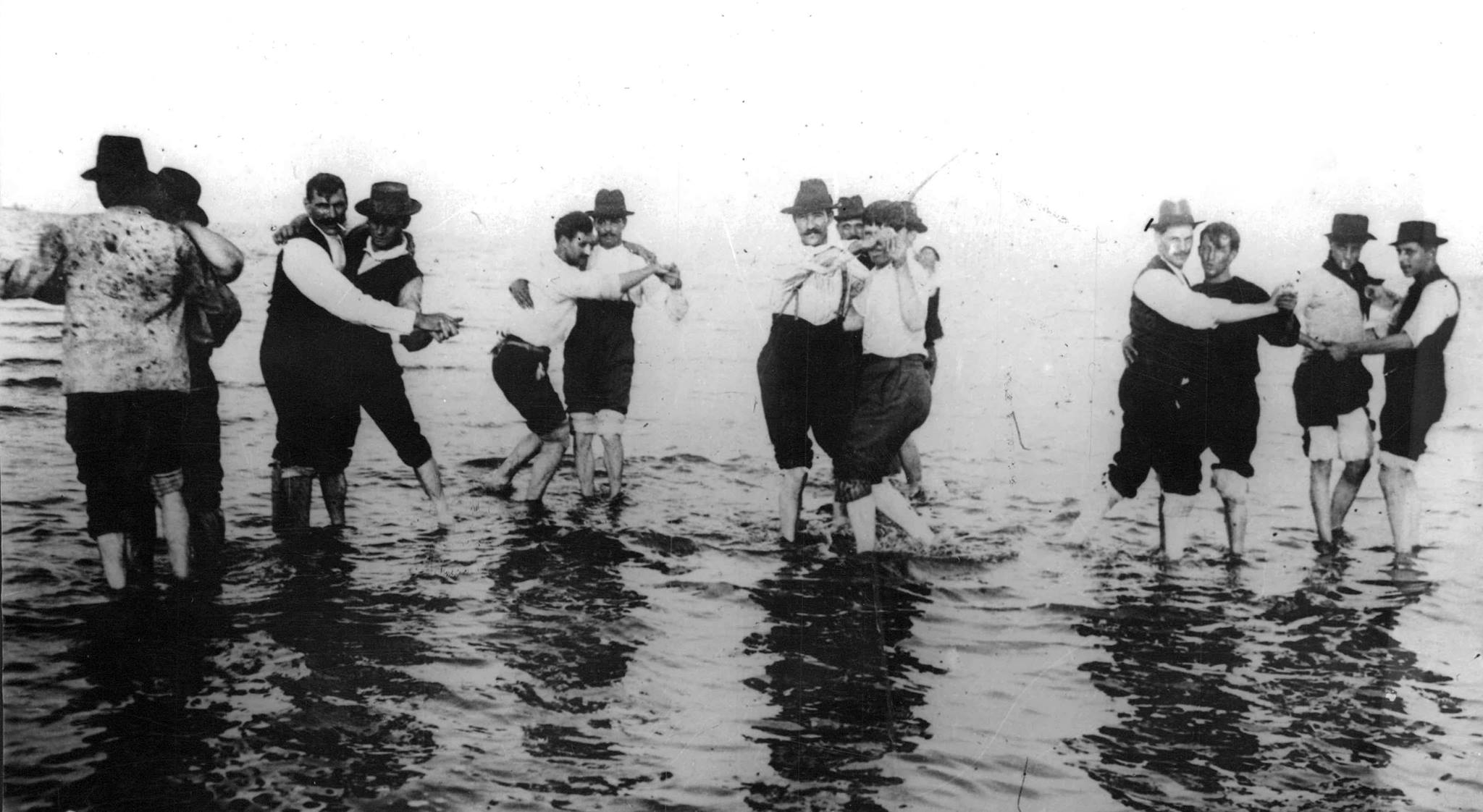 Men dancing tango in the river. 1904. Buenos Aires.
A UNESCO cultural treasure
This is how Montevideo and Buenos Aires, sister capital cities barely 120 miles apart, have always shared a common cultural heritage. And more than 100 years after its inception, Argentina and Uruguay jointly submitted the "symbolic universe" of Tango for addition to UNESCO's list of cultural treasures. In 2009, Tango was declared part of the world's 'intangible cultural heritage' by UNESCO, granting Tango dance and its music protected cultural status.
Over a century since its modest beginnings, the art form has reached a new golden era. Tango dance today enjoys a global reach and is all the rage in many of the world's great capitals, especially in Europe, the US, South America and Southeast Asia.The entire planet has adopted Tango. Schools, festivals and competitions proliferate from year to year in the most unlikely places. The most diverse range of cultures identify with the genre, with its customs, etiquette, values and aesthetic.
And it's not a coincidence that the fate of a dance and musical style that emerged from the rich cultural mix that was the 19th Century Rio de la Plata basin, in one way or another has been able to return to its roots in the global cities that gave birth to it. It's as if the entire world has embraced Tango, reclaiming the art form that, in a way, has always belonged to it.
DIEGO BADO


Diego Bado is a dancer, teacher and cultural manager and has been specializing in tango for over a decade. He has given lessons throughout Europe and South America, developing his own methodology with a strong theoretical foundation. As cultural manager in the area of tango, he has worked with various dance companies, dancers and musicians, national and international festivals, and throughout the years has organized over 100 milongas in Montevideo, Buenos Aires and Europe. Read more about Diego on his blog.